Aquilafest in Leverkusen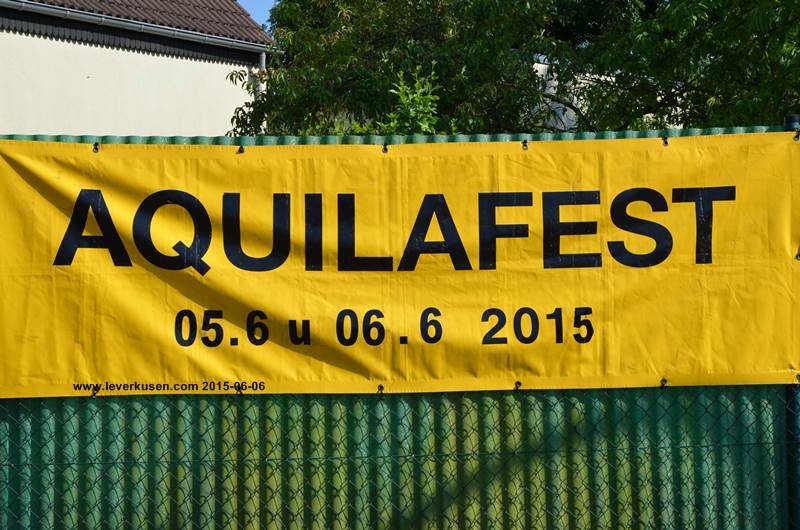 About the Aquilafest in Leverkusen-Küppersteg
 Today I'll tell you something about the "Aquilafest" in Leverkusen.
Two weekends ago (5/6-6/6) there was the "Aquilafest" in Leverkusen-Küppersteg.
The Aquilafest is a party where you can drink, eat or dance. My job was to collect empty glasses and to help with the  barbecue.
This party is organized by a Club named "Aquila" (Aquila is a lake in Leverkusen). They care about tradition and neigbourhood. Members organise events for the young and they help in old people's homes. You can meet new friends. The club has 250 members and they meet 2-3 times  a year.                           
At this weekend there was a special programme with a dance group, two belly dancers and a crooner. When I asked our chairman what he liked best today, he answered: " It was very good because the weather was very hot and  many people came."  
My favourite was the DJ because he mixed new and old music.
Club logo                                                  two belly dancers  (photo: P.L.Schmidt)
(by Paul-Leander Schmidt, year 8)